Today I'm thrilled to be a part of the cover reveal for an agency sister and fellow Flux author, Lisa Maxwell!
First, let's have some juicy info about the book, SWEET UNREST:
Lucy Aimes has always been practical. But try as she might, she can't come up with a logical explanation for the recurring dreams that have always haunted her. Dark dreams. Dreams of a long-ago place filled with people she shouldn't know…but does.
When her family moves to a New Orleans plantation, Lucy's dreams become more intense, and her search for answers draws her reluctantly into the old city's world of Voodoo and mysticism. There, Lucy finds Alex, a mysterious boy who behaves as if they've known each other forever. Lucy knows Alex is hiding something and her rational side doesn't want to be drawn to him. But she is.
As she tries to uncover Alex's secrets, a killer strikes close to home, and Lucy finds herself ensnared in a century-old vendetta. With the lives of everyone she loves in danger, Lucy will have to unravel the mystery of her dreams before it all comes to a deadly finish.
Ooh...you guys know how much I like dream books. :)
And now a word from Lisa about her cover,
Lisa: I'm so excited to show everyone the cover. When my editor at Flux talked about his concept for it, I thought it was perfect for the story. Then I saw it. I love everything about it, the eerie darkness, the romantic swirls on the gates, and the plantation house is exactly right with its deep alley of oaks. Hope you all love it as much as I do!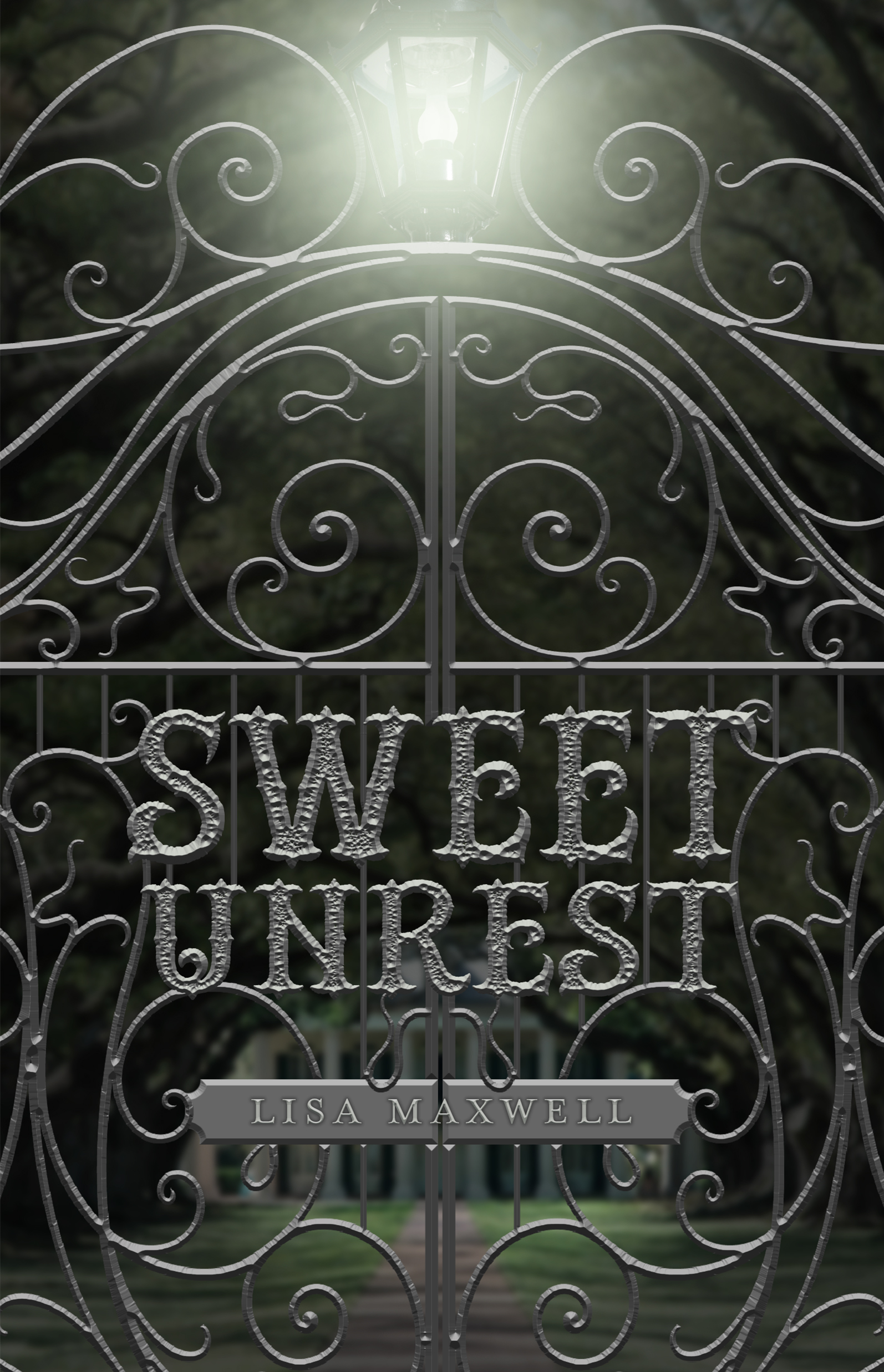 It's so creepy and awesome. Love the gates!
And now...the giveaway will be for this gorgeous gunmetal locket, Fleur de Lis charm necklace and one signed copy of the book when it's available!
Just enter on the rafflecopter below and have a great day! Thanks for stopping by and best of luck to Lisa and SWEET UNREST!
a Rafflecopter giveaway
Find out more about Lisa and SWEET UNREST at these sites:
Lisa's Site
Goodreads
Amazon Preorder